Pablo Cervantes, new soundtracks
22nd agosto 2016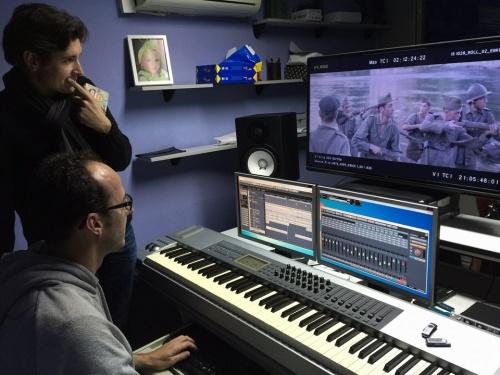 Composer Pablo Cervantes is enjoying a very fruitful 2016 in which many of his latest works for the film industry are seeing the light. During the XX edition of the Málaga Film Festival, Ebro, de la cuna a la batalla and La Xirgu, L'actriu were premiered. The former is a war film narrating the last great battle of the Spanish Civil War, whereas La Xirgu is a biopic of Margarita Xirgu, famous Spanish theatre actress and muse of Federico García Lorca.
Cervantes has also composed the soundtrack for two Mexican motion pictures: Tamara y Catalina and Yo no soy guerrillero and is working on a very important project to be announced very soon.
Pablo Cervantes was granted the Asecan Prize for the soundtrack of Asesinos Inocentes. It is the third time that he receives this prize by the Andalusian Association of Cinema Writers (2002 for Historia de un beso and 2012 for Los niños salvajes).
Listen to Pablo Cervantes's catalogue here.