Wise Music @ Iceland Airwaves '23!
27th oktober 2023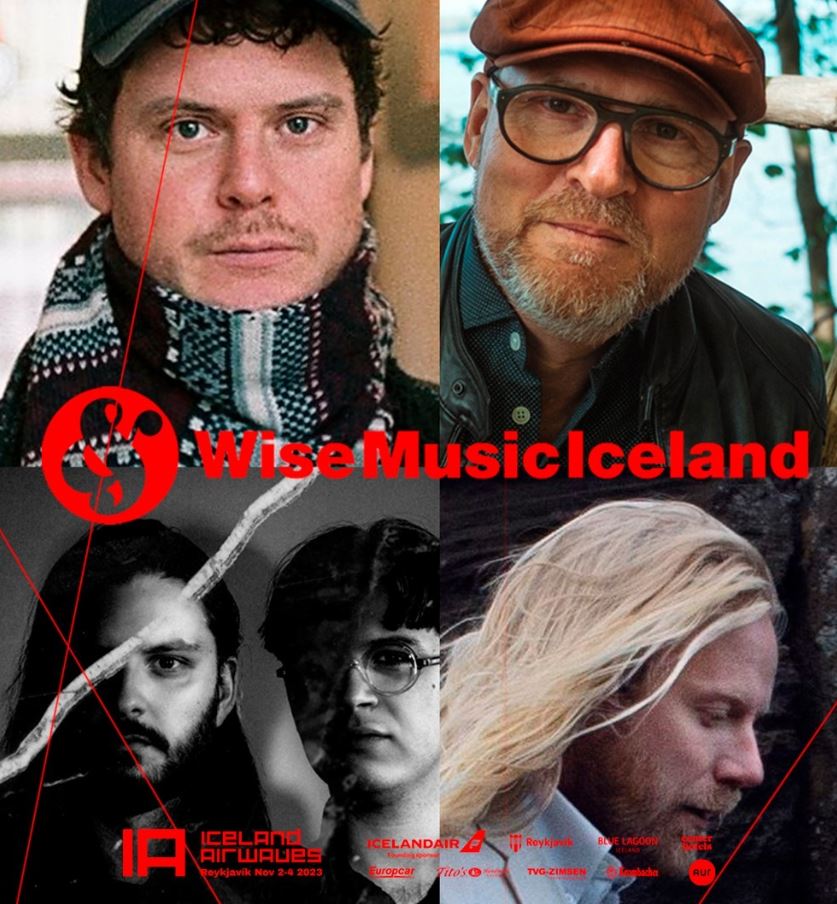 Next week, the Iceland Airwaves festival and conference kicks off, from November 2-4!
Wise Music Group will be represented at the festival, with representatives from Edition Wilhelm Hansen, Bosworth Music and of course, Wise Music Iceland. See the overview of our activites and concerts during the festival below.
Concerts:
Wise Music Showcase: Frans Bak, Högni, Hugar, Konx-Om-Pax
Thursday Nov 2 19:30
IÐNÓ
Slowshift
Friday Nov 3 20:50 - 21:30
FRÍKIRKJAN
Eydís Evensen
Saturday Nov 4 20:50 - 21:30
FRÍKIRKJAN
Haushcka
Saturday Nov 4 21:10 - 21:50
GAMLA BÍÓ
Dustin O'Halloran
Saturday Nov 4 23:20 - 23:59
GAMLA BÍÓ
Iceland Music Film Phenomenon: Where you'll find our indie-darlings
The success of Icelandic indie artists in film music is leading to an emergence of a new category of rockstar: 'the film composer'. Is this trend exclusive to Iceland or indicative of broader patterns? Is scoring a film simply a sweeter gig than touring?
Inga Magnes Weisshappel (Wise Music Iceland), Sarah McMullen (NETFLIX), Herdís Stefánsdóttir (Artist), Atli Örvarsson (INNI, Founder) 
Related News