Rachel Portman announces album release
6th april 2020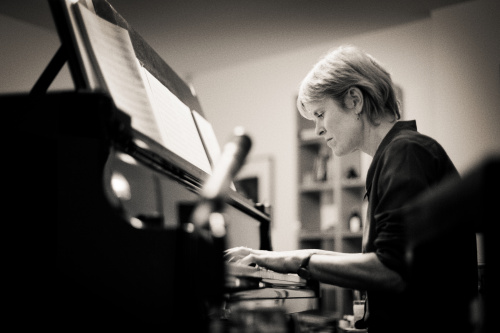 Oscar-winning composer Rachel Portman releases new track from her upcoming album ask the river
The album will be available on Node Records May 8th. Pre-order the album here.
Rachel Portman, the Academy Award-winning composer and pianist, reveals second track, "much loved," from her upcoming lyrical all-instrumental collection, ask the river, out May 8 via Node Records
"I was searching to write something very tender and gentle around the notion of love," says Rachel Portman.
Portman is best known to listeners for her musical scores heard in more than 100 major motion pictures. She received an Oscar for her work on Douglas McGrath's 1996 adaptation of Jane Austen's Emma, and also collected nominations for the scores for Lasse Halleström's The Cider House Rules (1999) and Chocolat (2000). Her music for the HBO television feature Bessie (2015) was honored with a Primetime Emmy Award.
With ask the river, the British musician steps to center stage for the first time, with an album of thematically related pieces inspired by her closely held personal concerns.
She says, "I have a deep interest in environmentalism and protecting the natural world that surrounds us. I've written quite extensively and been involved in concert work about the environment and about listening to the earth. I also have a desire to work on projects where I'm free to create my ideas from scratch. I've been on this trail for quite a while but hadn't ever put together an album of my own work and performed it myself."