The Wave - Louise Alenius x Vertigo
11th februar 2020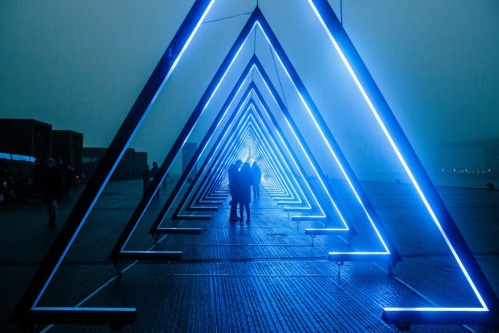 Experience Louise Alenius x Vertigo's "The Wave" as part of Copenhagen Light Festival
Copenhagen Light Festival teases Louise Alenius' upcoming opera as part of the installation The Wave.
The Wave is developed and produced by the artist collective Vertigo in collaboration with Wise Music composer Louise Alenius who wrote and produced the soundtrack "ILT" ("OXYGEN").
In this setup, The Wave creates the illusion of a gigantic windpipe (trachea). As you walk through the installation you will experience five voices from the Royal Danish Opera and a body crying out for oxygen. "ILT" is a preview of Alenius' upcoming opera which will premiere in 2022.
The light design by Vertigo is inspired by the body's internal organs, blood circulation and the rhythmic pulse of the body.
You can experience The Wave at Ofelia Plads in Copenhagen until 31st of March. Read more about Copenhagen Light Festival here.
Related News