Shaka Loveless signs publishing deal
27th november 2019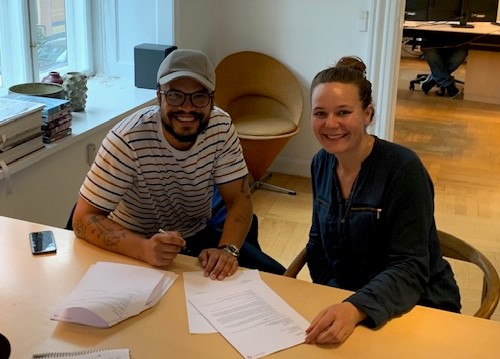 The newest addition to the Music Sales family is Danish urban artist Shaka Loveless, who has signed a publishing deal with Edition Wilhelm Hansen, part of the Music Sales Group.
With his massive hits and positive energy, Shaka Loveless has become a household name in Denmark, and his effortless mix of rap, R&B, pop and reggae proves his versatility as an artist. Shaka's music contains such heartfelt authenticity and contagious rhythm that it's impossible to sit still while listening. His latest album Alting/Ingenting ("Everything/Nothing") was critically acclaimed and he was especially praised for his lyrical braveness, using his music to create awareness of the struggles of society's less fortunate.
We are looking forward to working with Shaka Loveless and following his future successes!