Hildur Guðnadóttir nominated in Hollywood
6th november 2019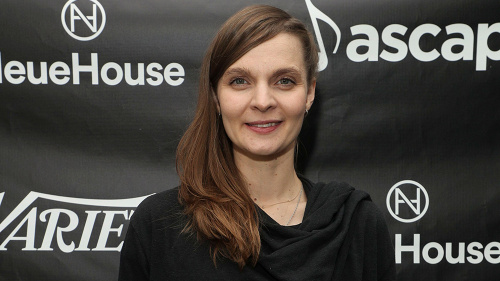 Music Sales composer Hildur Guðnadóttir has been nominated for the 2019 Hollywood Music in Media. Guðnadóttir has secured two nominations - one in the category Original Score - Feature Film for Todd Phillips' "Joker" and one in the category Original Score - TV Show/Limited Series for the HBO drama "Chernobyl".
Recently, Guðnadóttir spoke to Variety about her work process on "Joker":
"The composer read Phillips' script, and submitted – prior to shooting – musical ideas she played on her Halldorophone. It's a specially designed electro-acoustic cello that has a separate set of mic'd resonating strings, turning the instrument into "a kind of feedback mechanism. It's like a Jimi Hendrix cello," she says.
"As the film develops, the orchestra steps more and more in front and, by the end, kind of suffocates the cello," Guðnadóttir explains. "This poor guy gets so angry, and the orchestra gets angry with him; everything gets louder and more aggressive, and the music really punches you in the face.""
https://www.hmmawards.com/2019-music-in-visual-media-nominations/
https://variety.com/2019/music/news/joker-score-composer-us-harriet-motherless-brooklyn-judy-1203389033/
Related News