Node Records Releases Original Soundtrack Album for 'The Wife'
14th november 2018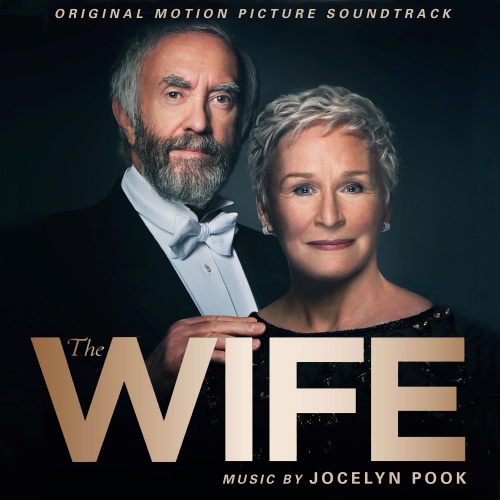 Featuring Original Music by BAFTA-Award Winning and Golden-Globe Nominated Composer Jocelyn Pook
"Jocelyn Pook's understated musical score may well be the film's true hidden genius." Selig Film News
LOS ANGELES, CA (November 12, 2018)– Node Records is pleased to announce the release of Jocelyn Pook's original motion picture score album for the critically acclaimed film The Wife. The soundtrack is now available through all major digital music platforms via Node Records.
Currently in worldwide theatrical release, the film stars Glenn Close, Jonathan Pryce, Christian Slater, and Elizabeth McGovern. Directed by Björn Runge, the film is an adaptation of Meg Wolitzer's bestselling novel about a woman (Close) who questions her life choices as she travels to Stockholm with her husband (Jonathan Pryce), where he is to be honoured with the Nobel Prize for Literature.
Featuring a sublime score by Jocelyn Pook (Eyes Wide Shut, The Staircase) for piano and chamber orchestra, reviews have overwhelmingly recognized the primary role Pook's music plays in creating the complex undercurrents and powerful, emotional atmospheres that Runge's thriller demands.
"I am so pleased that the soundtrack of The Wife is finally going to be released alongside the film," Jocelyn Pook remarks. "It was an absolute joy to work on a film with such depth and resonance for our times; a film with rich cinematography and with extraordinarily masterful yet understated performances. It was also wonderful to work with the director Björn Runge who was both inspiring and trusting."
The soundtrack was executive-produced by Lucy Bright, Tracy McKnight, and Robert Thompson.
ABOUT JOCELYN POOK:
Jocelyn Pook is a BAFTA Award-winning composer who writes music for film, television, theatre, dance, the concert platform, and her own album projects. Often remembered for her film score to Stanley Kubrick's Eyes Wide Shut, other notable film scores include The Merchant of Venice, Brick Lane, and L'Emploi Du Temps.
ABOUT NODE RECORDS:
Node Records is a boutique label committed to releasing and marketing music from groundbreaking artists and films. Based in Los Angeles and New York, Node has a partner in BFE / The Orchard Sony for its marketing and distribution.
Vision. Passion. Music.