Wise Music Group Signs Co-Publishing Agreement with the Ravi Shankar Estate
8th May 2023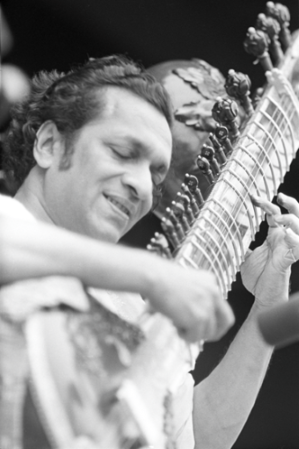 Wise Music Group, a leading international music publisher, has signed a co-publishing agreement with the estate of the Indian sitar virtuoso and composer Ravi Shankar. The publisher also acquires Ravi Shankar's archives containing a wealth of unreleased recordings and unpublished compositions, along with the record label, East Meets West Music.
In his long creative life Shankar was a prolific composer writing traditional ragas, chamber works, concertos, symphonic scores, and film soundtracks. Included are 600 titles from Shankar's Anourag Music Publishing, notably his famed scores for film director Satyajit Ray's "Apu trilogy" and his landmark, Grammy-winning, 1967 collaboration with classical violinist Yehudi Menuhin.
The archives contain representations of numerous artists including Ravi's daughters Anoushka Shankar and Norah Jones, as well as George Harrison, Herbie Hancock, Philip Glass, Zubin Mehta, Sting, Ray Charles, and Phil Collins, as well as legendary Indian collaborators Ali Akbar Khan and Alla Rakha.
The holdings comprise hand-engraved scores and handwritten compositions; more than 1,500 audio recordings; 2,100 video recordings; 600 films; over 5,000 photographs; 20 historically significant instruments custom-made for Shankar stage wardrobe, correspondence, posters, clippings, and awards.
Anoushka Shankar, who oversees Ravi Shankar's musical holdings with her mother Sukanya, says of the new arrangement, "We've been in the Wise family for a while, and we have decided to deepen and formalize that relationship and work directly with Wise as our publisher. It's a step into a more developed and direct relationship".
Anoushka Shankar, a 9-time Grammy nominated artist, composer and sitar master, recently signed an exclusive publishing deal with Chester Music, part of Wise Music Group.
She notes that the agreement presents an exciting chance to further develop an already glittering legacy: "the archives that we have are very extensive, so the amount of material that is unreleased is staggering. There's a wealth of material to look at and develop in many ways. It was very important to have my father's music in good hands with people with a vision and the ability to see that vision through, to keep his music alive and to keep sharing it. It's a wonderful thing to be able to trust that Wise will do beautiful things with it."
Tomas Wise, Wise Music Group CEO, says "I would like to thank Sukanya and Anoushka for entrusting us with Ravi Shankar's unique musical legacy to ensure it will be protected and promoted worldwide in the future," said. "I am delighted that Wise Music Group, a family business, will now represent the music of two generations of the Shankar family."