Wise Music Group Signs Anoushka Shankar in Exclusive Publishing Agreement
8th mars 2023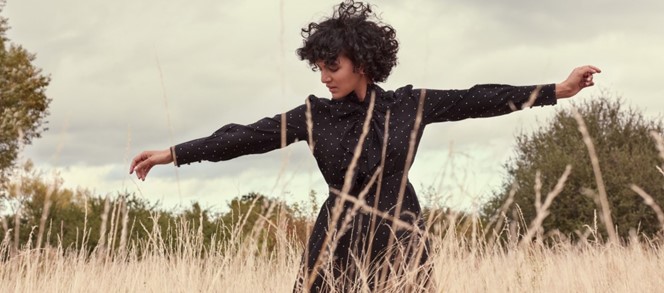 Anoushka Shankar is many things: masterful sitarist; film composer; impassioned activist; the youngest and first female recipient of a British House of Commons Shield; the first Indian musician to perform live or to serve as presenter at the Grammy® Award with seven nominations under her belt, and the first Indian woman to be nominated; one of the first five female composers to have been added onto the UK A-level music syllabus.
Immersed from a young age on the world stage, with over a quarter-century's performing behind her, Shankar is a singular, genre-defying artist across realms - classical and contemporary, acoustic and electronic. Recent projects include In Her Name, released on LEITER records.
"It's a pleasure to be signing with Chester Music for my future works", says Anoushka Shankar. "I look forward to expanding my compositional horizons and working with them to bring my creative voice and the sound of my instrument- the sitar- into new spaces." 
Marcus Wise, Wise Music Group CEO says: "Anoushka Shankar is a multi-faceted talent with huge potential in global media markets as well on the world's greatest stages. We look forward to supporting her growth in these areas as both an artist and a composer."
Managing Director of Chester Music Limited, Wiebke Busch, comments: "Wise Music Group has a long-standing relationship with the music of Ravi and Anoushka Shankar representing their catalogue Anourag. It is a great honour and pleasure to welcome Anoushka to Chester Music, with her unique creativity spanning many genres from classical and contemporary to acoustic and electronic sound worlds."
Gill Graham, Group Head of Promotion and Creative Director UK Rights Companies, said: "Anoushka gives 100% to everything she does whether that's as a performer, writer or collaborator and is a truly unique artist. We look forward to working with her and her music; a real privilege."
About Us

Wise Music Group maintains a global network of standalone offices including London, New York, Los Angeles, Sydney, Copenhagen, Bergamo, Madrid, Paris, Milan, Tokyo and Berlin.  
The group's publishing houses and imprints include some of the most famous names in the history of music including Chester Music, G. Schirmer, Associated Music Publishers, Novello & Co, Éditions Alphonse Leduc, Première Music, Le Chant du Monde, Edition Wilhelm Hansen, Unión Musical Ediciones, Bosworth Music GmbH, and Campbell Connelly.
Wise Music Group owns or controls nearly half a million copyrights – including the world's largest independent holding of historic and contemporary classical music – as well as a huge range of popular songs spanning evergreen, jazz, reggae, blues, pop, and rock. The group also represents nearly 100 of today's most successful living composers and songwriters working in classical music, opera, ballet, pop, film, television, and advertising. Represented composers include Volker Bertelmann (Hauschka), Ólafur Arnalds, Hania Rani, Ludovico Einaudi, Philip Glass, Joby Talbot, Nico Muhly, Rachel Portman, Bryce Dessner, Rufus Wainwright, Igor Stravinsky, Francis Poulenc, Olivier Messiaen, Jean Sibelius, Hans Abrahamsen, Anna Thorvaldsdottir, Missy Mazzoli, Kaija Saariaho, Samuel Barber and Tan Dun.

This year Wise Music Group is celebrating its 50th anniversary.
For further information contact

Kate Johnson kate.johnson@wisemusic.com +44 (0)7920 197 354 (London)
Bobbi Marcus PR bobbi@bobbimarcuspr.com +001 310 889 9200 (Los Angeles)
wisemusic.com