A Winged Victory For The Sullen announce a single 'All Our Friends Are Vampires'
15th mars 2023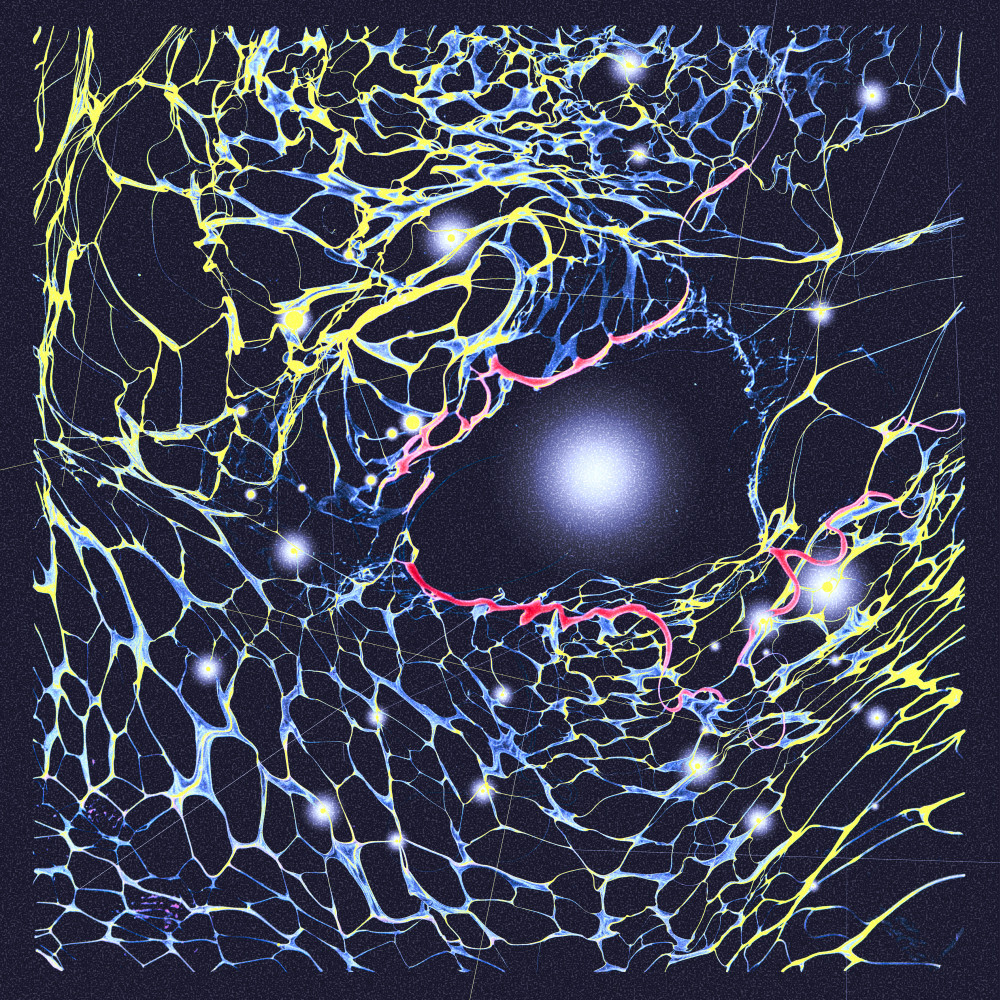 Written last winter during a harsh snowstorm in Iceland, "All Our Friends Are Vampires" denotes a "melancholic instrumental Haiku for the entertainment industry" and a chance for Dustin O'Halloran and Adam Wiltzie to reconnect with their roots as songwriters. "For this piece we felt a thirst to return to the simplicity of where we began," O'Halloran says of the new single. "To find the sound of our own minuscule nature within our universe, floating weightless in cosmic indifference; writing within the elements of piano and a vintage synth, which became the string quartet and guitar drones, and recording them all to capture time in an acoustic space."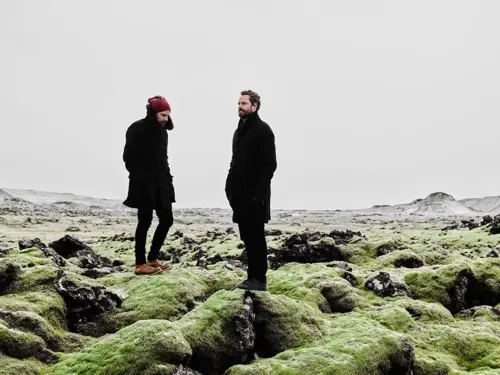 Listen to 'All Our Friends Are Vampires' here!
The release follows their fifth studio album, 'The Undivided Five', released on Ninja Tune in 2019 to critical acclaim. The album garnered praise from the likes of Pitchfork, NPR Music (Albums of the Week), MOJO, The List, The Line of Best Fit, PopMatters, UNCUT, Electronic Sound and Paste Magazine who said the album is "chock full of sweeping strings that will pull at your heartstrings so hard that they may be ripped off in one fell swoop". The record also reached #4 on Billboard's Classical Albums and Classical Crossover chart on the week of its release.
A Winged Victory For The Sullen – made up of O'Halloran and Wiltzie – have created iconic film scores and forward-thinking ambient groups and released a series of game-changing records for Erased Tapes, Kranky and Ninja Tune, cementing their status as purveyors of contemporary ambient and electronic inspired music. O'Halloran previously won an Emmy for his 2015 theme song for Joey Soloway's Transparent series and was nominated for an Oscar as well as a Golden Globe for his 2016 score with Volker Bertelmann for Garth Davis' 'Lion'. Wiltzie, meanwhile, founded lauded ambient-classical groups Stars of the Lid, The Dead Texan and Aix Em Klemm and has since scored Hollywood films, including a collaboration with Jóhann Jóhannsson for 2014's The Theory of Everything.
A Winged Victory For The Sullen have played some of the world's most celebrated venues, including a sold out Boiler Room performance at London's Barbican, and a 2015 BBC Proms show curated by Mary Anne Hobbs at the Royal Albert Hall. Stellar festival performances include Primavera, Latitude, MIRA festival, The Great Escape and more. The duo toured North America in 2011 with stops in New York, Los Angeles, Toronto and a year later toured Europe playing in London, Manchester, Amsterdam and Paris, performing headline shows with Olafur Arnalds along the way. Their 2020 European tour for 'The Undivided Five' included two sold out performances at London's Round Chapel and additional sold out shows at St. Paul's Church in Birmingham and St. Philip's Church in Salford, Manchester. The duo will return to Barbican to play two headlining performances on 13th and 14th May 2023.