Cosmic Wacho join Wise Music Group
1st février 2023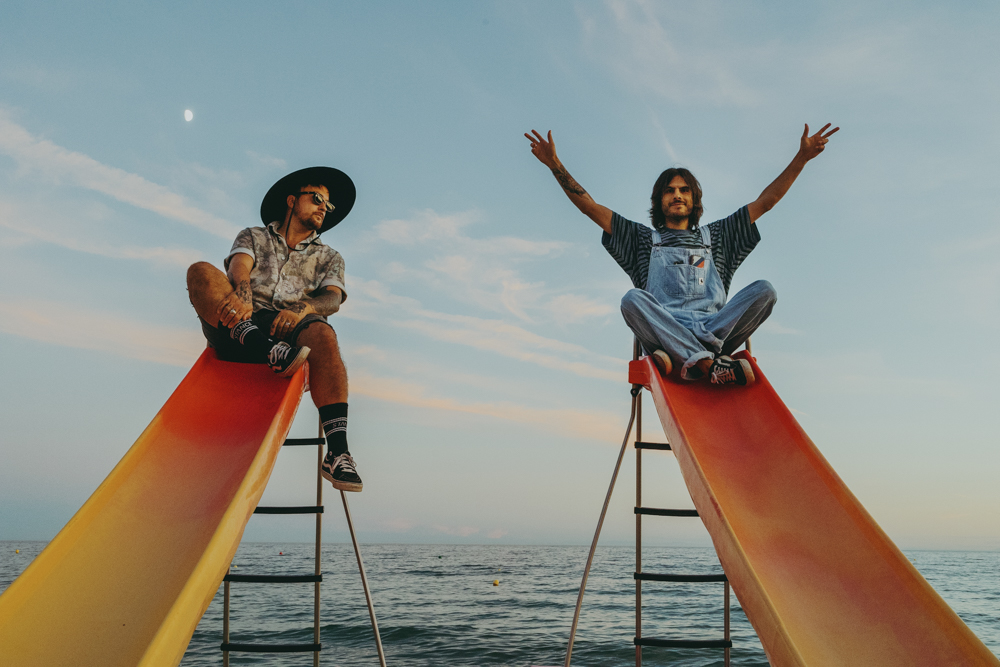 We are delighted to welcome Cosmic Wacho to the Wise Music Group family.
The Malaga-based duo is formed by Alejandro Domínguez, aka Aless, and Argentinian Franco Felice. The two producers and musicians join forces in the midst of confinement (2020) with the idea of building bridges between Latin sounds and urban rhythms. Cumbia, as the favourite daughter of Latin American rhythms, serves as a mother ship to transport the sound and lyrical flow of Cosmic Wacho, recreating a fresh, hypnotic, vibrant and very sensual musical universe. A psychedelic jungle where cumbia, bachata and calypso flirt with trap, hip hop, electronica and pop.
After a couple of acclaimed singles, released in 2021, their first eponymous album, released last year (2022) received very good reviews in the specialised media, which has allowed them to participate in major festivals such as BIME, Cooltural Fest and Cala Mijas. They will be touring Spain this spring, where they have already booked some dates.
Aless and Franco intend to spread their sensual tropical rhythms all over the world and they won't stop until they get your hips moving.