Jim Keller Releases New Album In Seven Years 'By No Means'
12th février 2021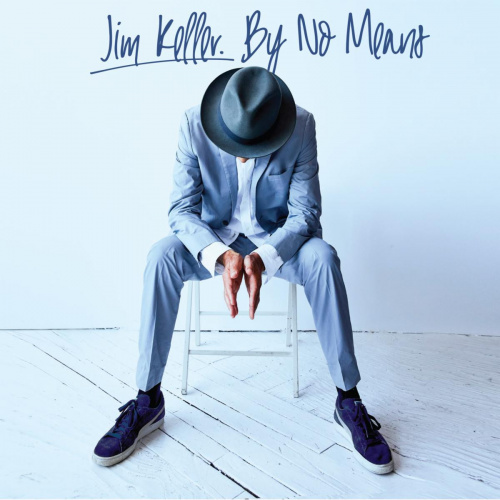 Jim Keller has today released his new album By No Means. His first studio album in seven years, By No Means contains eleven new original tracks, marking the next chapter in one of music's most unique careers.
For Keller, some previous chapters have included penning the huge hit "867-5309 / Jenny" as a member of Tommy Tutone in the 80s and spending the past 25+ years as Philip Glass' manager. A cult figure in the music business, Keller's gigs at New York's Lakeside Lounge and The Rockwood Music Hall are legendary. If the best players in town weren't on stage with him, they were in the audience.
For months leading up to the announcement of By No Means, Keller enlisted dozens of his heavy-hitter friends to rework the album's acoustic blues stomper "Don't Get Me Started" to their own liking. View the results - which include contributions from Nels Cline, Marc Ribot, Glass, Hidalgo and many others - HERE
While Keller's prior well-received solo albums very much boasted a full band sound, By No Means' unadorned arrangements were influenced by Keller's rough-hewn, worldly-wise vocals. Mitchell Froom has described these songs as seemingly simple but ultimately sophisticated in structure; comparing them to both a haiku and to the iconic philosophy behind the Muscle Shoals Sound ("we're just gonna play less.") The album stands as a new, richly rewarding milestone in Keller's career, with Froom adding the album feels almost "like a greatest hits record because all of the songs are so simple and catchy."
"Mixing Dr. John's New Orleans shuffle with the eerie openness of Kiko-era Lobos, ["Mistakes" is] a shadowy environment perfect for surveying one's psychic damage and trying to purge a few demons."
- Jon Freeman & Joseph Hudak, Rolling Stone
"["Don't Get Me Started"] is a hot-blooded look at what's been lost, but also an examination on what is still possible. It's tough as nails and just angry enough, and the kind of song that could live well beyond the present time as an ode to stick-to-it-ness. It has that menacing kick of the best rock and roll, with Keller's midnight voice and slinky guitar."
- Bill Bentley, Americana Highways
Listen here:
Related News