Two Grammy nominations for PC Nackt
26th novembre 2019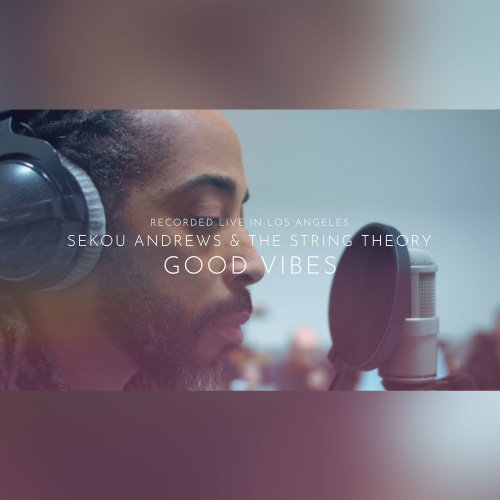 Our composer PC Nackt is nominated for 2 Grammys this year:
Grammy nomination for Sekou Andrews & The String Theory (Category: Best Spoken Word Album)
THE STRING THEORY and the award-winning African-American poet SEKOU ANDREWS are nominated for the Grammy (Category: Best Spoken Word Album) with their self-titled album "Sekou Andrews & The String Theory". The artist's utterly unique, genre-smashing, collaborative 6-track album was released on August 30, 2019 via the independent record label California Music.
The artist collective and neo-classical orchestra THE STRING THEORY from Berlin and Gothenburg constantly investigates new ways of interdisciplinary collaboration in the outskirts of composition, improvisation, art installation and social event. The ensemble first came together in Berlin in 2007 – the brainchild of conductor/producer BEN LAUBER and our composer PC NACKT, whose collaborations include composing film scores for Wim Wenders and producing albums with German electro artist Sascha Ring aka Apparat. Now, 12 years later, THE STRING THEORY became a multimedia collective with 5 albums and just as many European and North American tours under their belt.
"Led by dynamic conductor PC Nackt, the intrepid orchestra embrace the unorthodox, the
contemporary and the traditional, combining electronic background noises with luscious
string arrangements and insistent brass. Mixing spectral beauty with gifted musicianship,
this isn't just impressive, it's progressive."
The Independent
Furthermore PC Nackt is nominated for a Grammy with the album LP5 by Apparat for Best Dance/Electronic Album. The album includes the track "EQ_Break" co-written by PC Nackt. PC Nackt has been co-producer and writer for Sascha Ring aka Apparat since 2011. Amongst others he co-wrote the song "Goodbye" which is the title track of the German Netflix series Dark.
To see the full list of nominees please click here.