Zeal & Ardor's "Stranger Fruit" - Out now!
21st juin 2018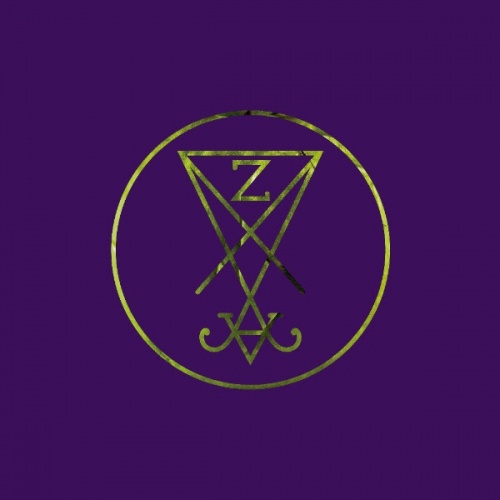 GERMAN (for English see below): "Stranger Fruit", das langersehnte zweite Album von Zeal & Ardor ist am 15. Juni 2018 erschienen und direkt auf Platz 27 der deutschen Albumcharts eingestiegen. Noch konsequenter und auf mehr Tracks kombiniert Manuel Gagneux hier wieder Einflüsse aus Gospel, Spirituals und Blues mit Metal.
Zeitgleich untermalt der Titelsong des Debütalbums den aktuellen Ubisoft-Trailer zum Game "Tom Clancy's The Division 2".
ENGLISH: This past Friday, the metal-meets-blues project Zeal & Ardor (created by Manuel Gagneux) released Stranger Fruit via MVKA/Radicalis. The sixteen-track album and follow-up to the 2016 debut Devil Is Fine has been met with an ongoing rush of positive press – it was named "a masterpiece of excess and control," by Upset Magazine, earned a 10/10 rating from Metal Assault, received recognition from Billboard and The Guardian, and scored a spot on the 'Best of the Week' Apple Music Pop playlist.
"This album is a trip; it's scary, disheartening, influential, brutal, serene, gentle, uplifting, hopeful, broken, and punished," Metal Assault reviews. "That's just the tip of the descriptive iceberg, what you're getting into isn't just an album. This isn't just a really good album. This doesn't even just toe the line between music and art, it pushes and bends it to create the unique and masterful piece of art known as 'Stranger Fruit'."
Alongside the momentum of Stranger Fruit, Zeal & Ardor's "Devil Is Fine" has been featured within the new Ubisoft gameplay trailer for Tom Clancy's The Division 2, and forthcoming tour dates for UK / North America have been announced. Follow Zeal & Ardor to stay up-to-date, and watch "Gravedigger's Chant" below.
TOUR DATES:
27.04.2018 FR - BOURGES, PRINTEMPS DE BOURGES 28.04.2018 FR - AUDINCOURT, IMPETUS FESTIVAL 31.05.2018 ES - BARCELONA, PRIMAVERA SOUND FESTIVAL 04.06.2018 UK - LONDON, VILLAGE UNDERGROUND 08.06.2018 PT - PORTO, PRIMAVERA SOUND FESTIVAL 09.06.2018 CH - INTERLAKEN, GREENFIELD FESTIVAL 10.06.2018 UK - DONINGTON PARK, DOWNLOAD FESTIVAL 21.06.2018 DK - COPENHAGEN, COPENHELL 22.06.2018 BE - DESSEL, GRASPOP METAL MEETING 24.06.2018 FR - CLISSON, HELLFEST 05.07.2018 CH - MONTREUX, MONTREUX JAZZ FESTIVAL 06.07.2018 CZ - HRADEC KRALOVE, ROCK FOR PEOPLE 07.07.2018 SK - TRENČÍN, POHODA FESTIVAL 08.07.2018 FR - BELFORT, LES EUROCKÉENNES 12.07.2018 FR - AIX LES BAINS, MUSILAC FESTIVAL 14.07.2018 BE - DOUR, DOUR FESTIVAL 15.07.2018 FI - ILOSAARI, ILOSAARIROCK FESTIVAL 28.07.2018 RO - SIBIU, ARTMANIA FESTIVAL 03.08.2018 AT - LUSTENAU, SZENE OPENAIR 04.08.2018 DE - WACKEN, WACKEN OPENAIR 09.08.2018 DE - KOLLERBACH, ROCCO DEL SCHLACKO FESTIVAL 10.08.2018 DE - TAUBER, TAUBERTAL FESTIVAL 16.08.2018 NO - TRONDHEIM, PSTEREO FESTIVAL 17.08.2018 UK - BRISTOL, ARCTANGENT FESTIVAL 19.08.2018 NL - BIDDINGHUIZEN, LOWLANDS FESTIVAL 24.08.2018 UK - NORTHHAMPTON, SHAMBALA FESTIVAL 20.09.2018 US - PHILADELPHIA PA, UNDERGROUND ARTS 21.09.2018 US - BROOKLYN NY, MUSIC HALL OF WILLIAMSBURG 22.09.2018 US - CAMBRIDGE MA, THE SINCLAIR 24.09.2018 CA - MONTEAL QC, PETIT CAMPUS 25.09.2018 CA - QUEBEC CITY QC, L'ANTI 27.09.2018 CA - TORONTO ON, LEE'S PALACE 28.09.2018 US - FERNDALE MI, THE LOVING TOUCH 29.09.2018 US - CHICAGO IL, SUBTERRANEAN 30.09.2018 US - MINNEAPOLIS MN, STUDIO B @ SKYWAY THEATRE 02.10.2018 US - DENVER CO, BLUEBIRD THEATER 03.10.2018 US - SALT LAKE CITY UT, METRO MUSIC HALL 05.10.2018 CA - CALGARY AB, COMMONWEALTH STAGE 06.10.2018 CA - EDMONTON AB, FREEMASON'S HALL 08.10.2018 CA - VANCOUVER BC, BILTMORE CABINET 09.10.2018 US - SEATTLE WA, NEUMOS 10.10.2018 US - PORTLAND OR, HAWTHORNE THEATER 12.10.2018 US - SAN FRANCISCO CA, BOTTOM OF THE HILL 13.10.2018 US - WEST HOLLYWOOD CA, THE ROXY 02.11.2018 AT - LINZ, AHOI POP FESTIVAL 03.11.2018 AT - VIENNA, EUROPAVOX FESTIVAL @ WUK 09.11.2018 IT - MILAN, BLOOM 10.11.2018 IT - ROME, TRAFFIC CLUB 12.11.2018 SL - LJUBLJANA. ORTA BAR 13.11.20108 HU - BUDAPEST, AKVARIUM 15.11.2018 DE - MUNICH, FEIERWERK 16.11.2018 AT - DORNBIRN, CONRAD SOHM 17.11.2018 CZ - PRAGUE, FUTURUM 18.11.2018 PL - WARSAW, PROXIMA 20.11.2018 DE - BERLIN, COLUMBIATHEATER 21.11.2018 DE - HAMBURG, KNUST 23.11.2018 NO - OSLO, PARKTEATRET 25.11.2018 BE - ANTWERP, ZAPPA 26.11.2018 NL - AMSTERDAM, MELKWEG 27.11.2018 NL - TILBURG, 013 JUPILER ZAAL 28.11.2018 DE - COLOGNE, ESSIGFABRIK 30.11.2018 UK - BRISTOL, THE FLEECE 01.12.2018 UK - BRIGHTON, THE HAUNT 02.12.2018 UK - LONDON, ELECTRIC BALLROOM 04.12.2018 UK - BIRMINGHAM, INSTITUTE 2 05.12.2018 UK - MANCHESTER, GORILLA 06.12.2018 UK - LEEDS, CHURCH 07.12.2018 UK - GLASGOW, KING TUTS 09.12.2018 FR - LILLE, L'AÉRONEF 11.12.2018 FR - LE HAVRE, TETRIS 12.12.2018 FR - PARIS, LA CIGALE 13.12.2018 FR - STRASBOURG, LA LAITERIE 14.12.2018 CH - ZÜRICH, DYNAMO 15.12.2018 CH - BASEL, KASERNE REITHALLE 18.12.2018 ES - MADRID, COPERNICO 19.12.2018 ES - BARCELONA, LA 2 DE APOLO
Related News